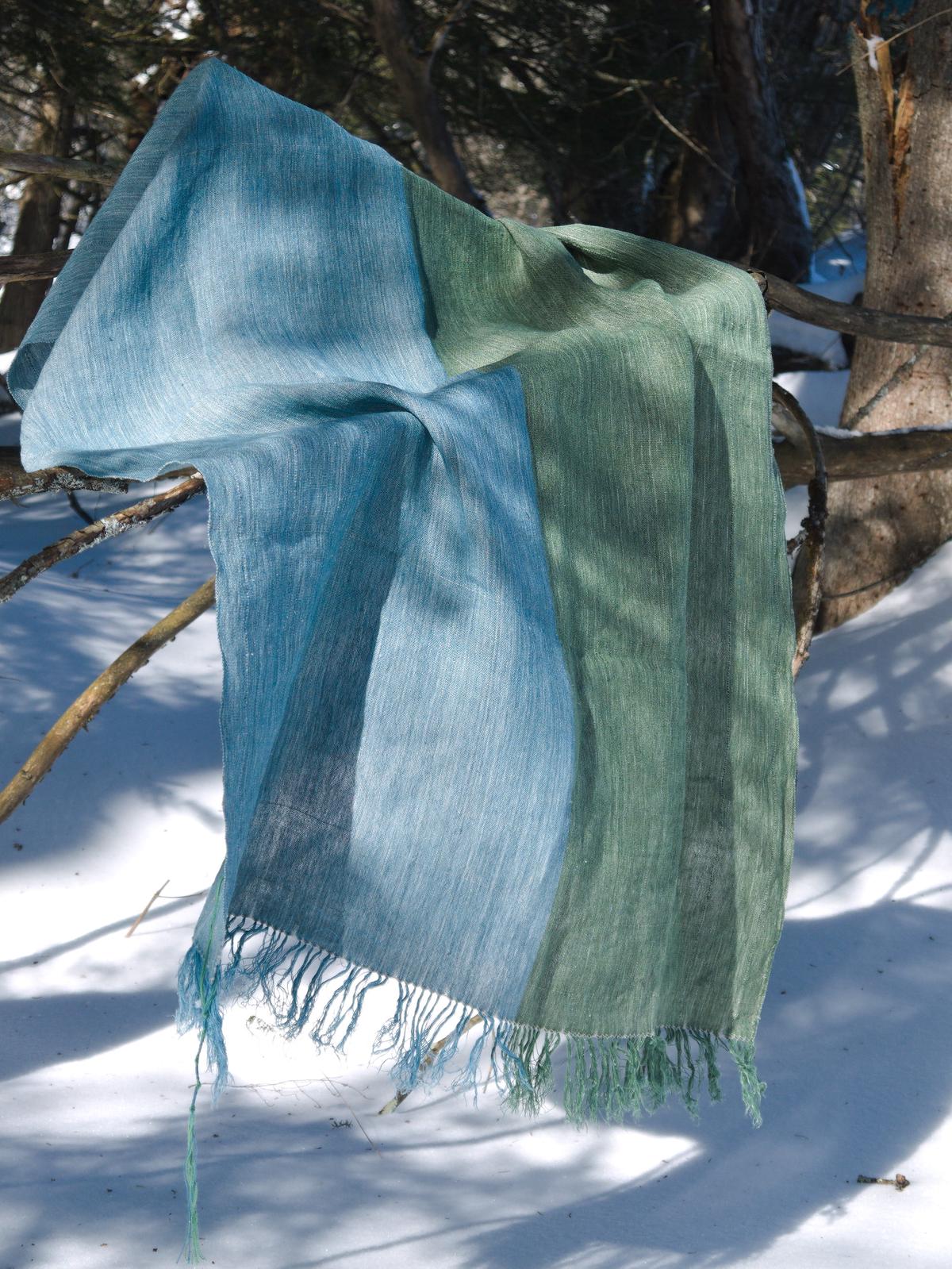 Landscape Tallisim
A pair of tallisim, dedicated to Liv in loving memory.
They are made from smooth hand-dyed linen, with a crisp, airy, summery drape. The corners and atarah are mapped out minimally, traced out with a barely-there grid of thickened lines. These pieces measure 60" × 38" with fringe.
Tallis 29a, pictured here, has natural flax weft, so it almost glows when the light hits it. It is available on a sliding scale of $260–400, depending on how much you are able to pay, with fringe and tzitzit tied according to your preferences. Please inquire at loom@sprig.site.